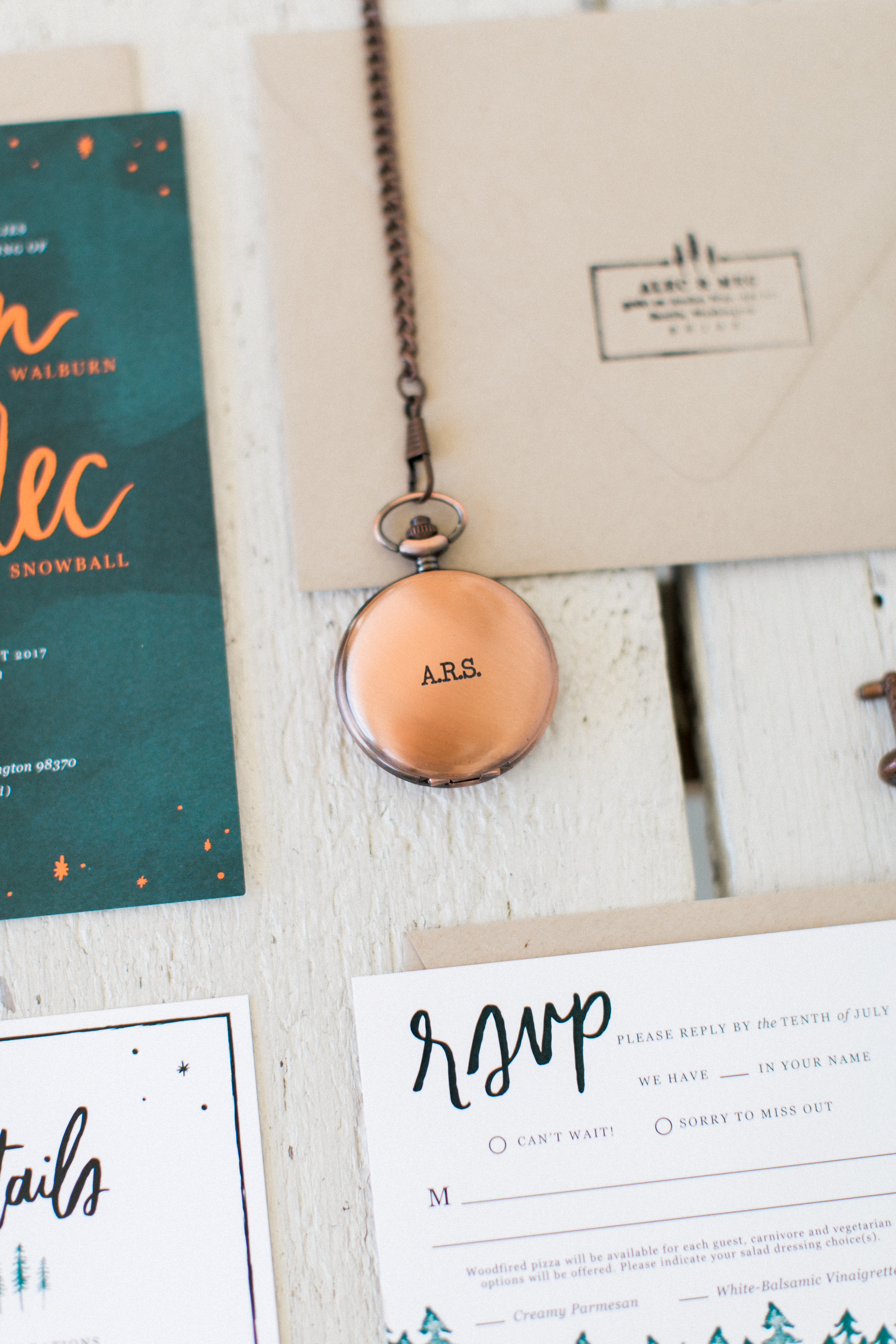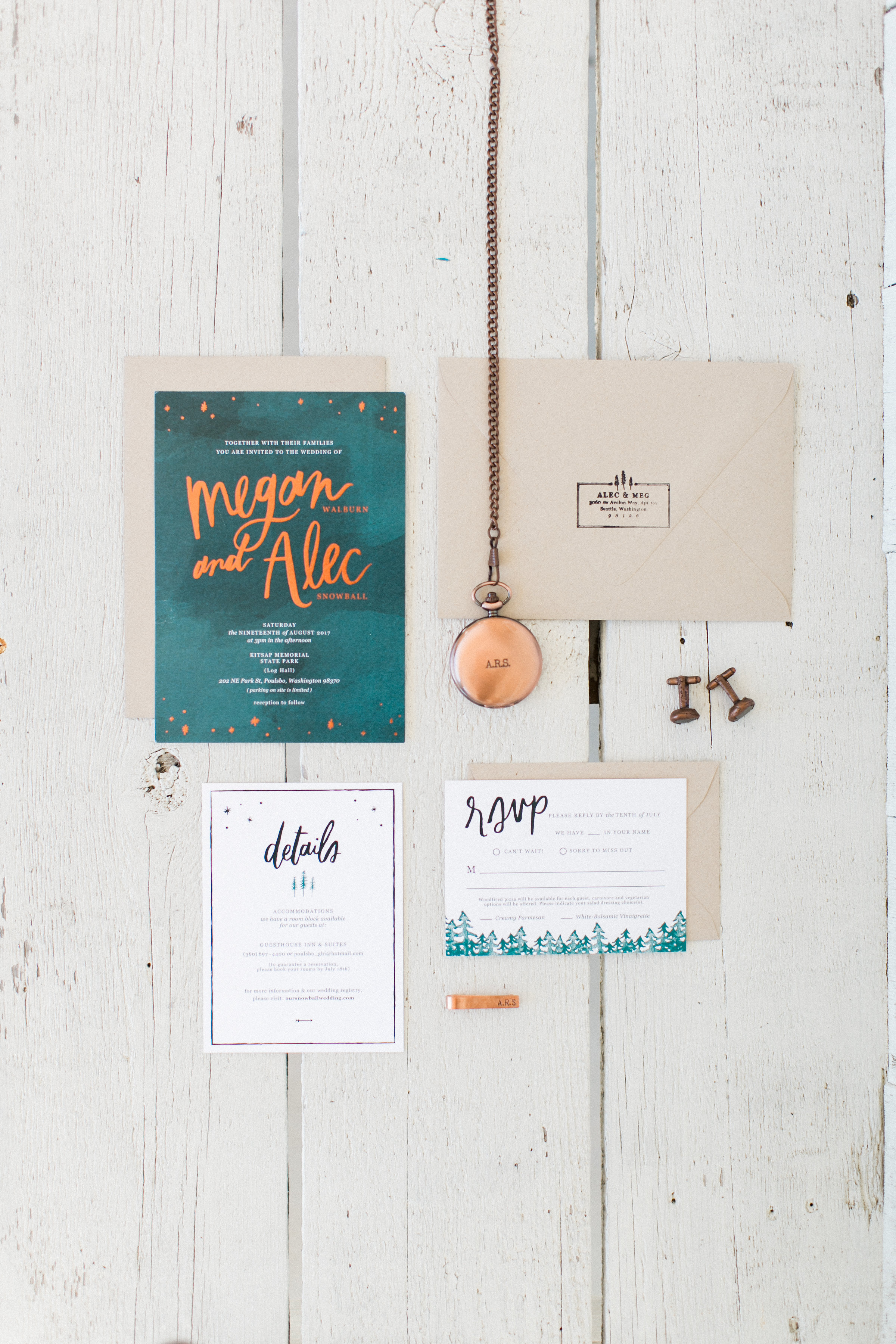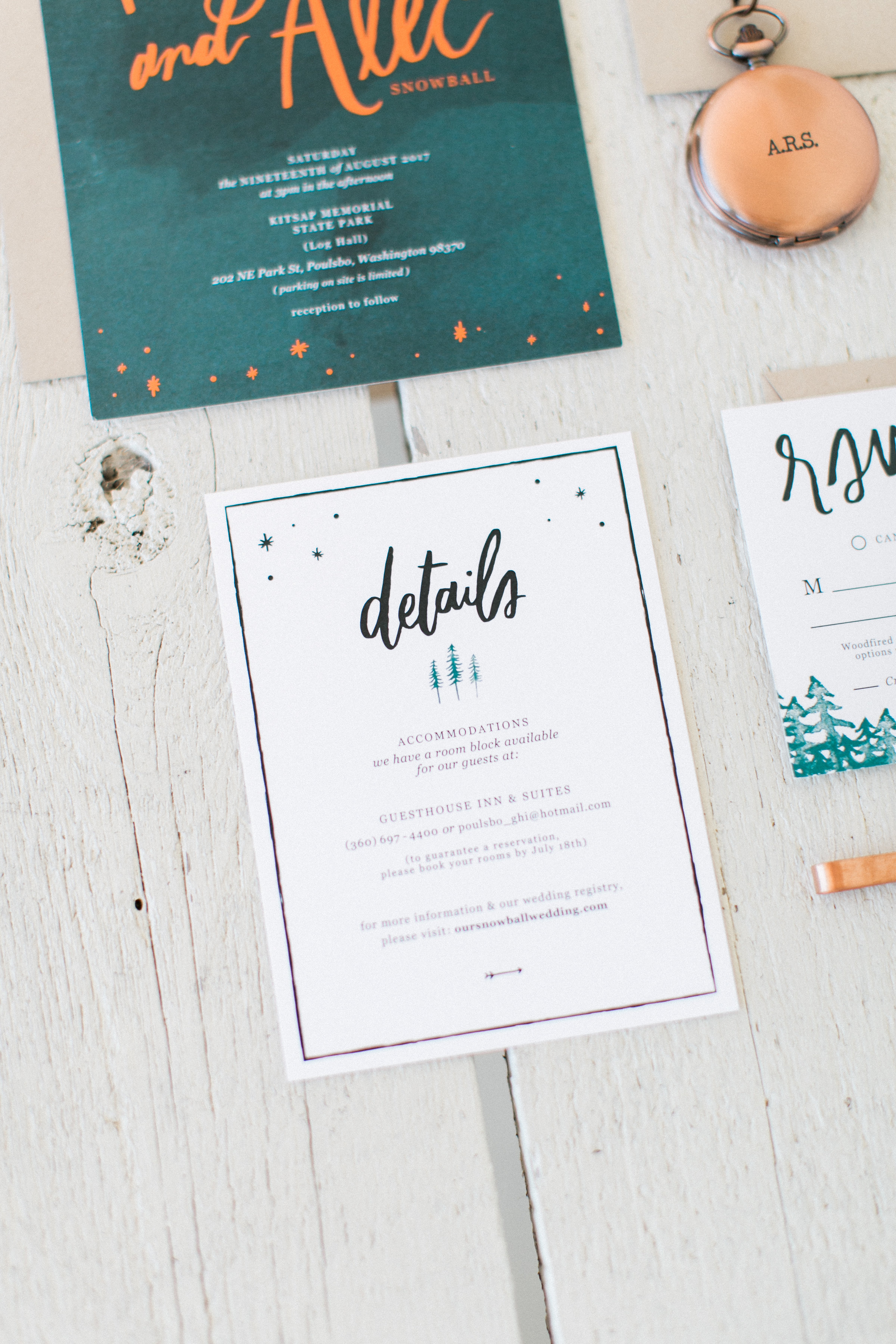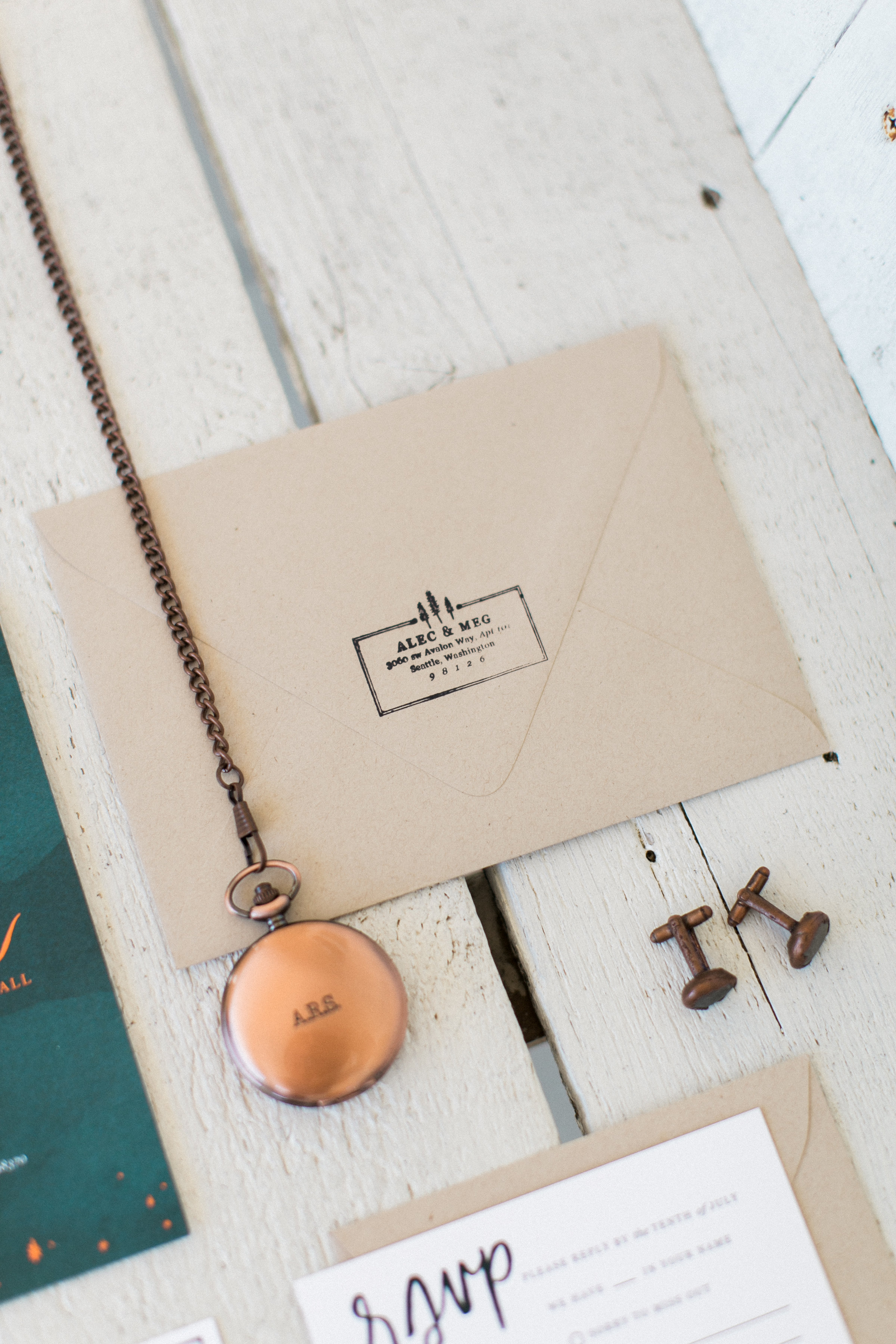 PACIFIC NORTHWEST Suite
from $345.00
This moody, modern forest-inspired wedding suite features custom brush lettering, copper foil, and PNW-inspired illustrations. It sets a unique tone for your outdoorsy wedding that will get your guests excited for your big day. Paired with craft invitation and rsvp envelopes, this suite is the perfect mix of modern and hand-crafted.

Listing Includes PRINT-READY ART FILES & TECHNICAL SPECS FOR THE FOLLOWING:
Invitation Design, Reply Card Design, and Details Card Design
*Please note, the suite in the photographs features a return address stamp. These additional items may be added if you would like.

Printing:
Printing and envelopes are not included. If you would like for me to coordinate and have your suite printed, please fill out an inquiry.

SIZES:
Invitation: 5 x 7 inch
Reply Card: 4.875 x 3.5 inch
Detail Card: 3.5 x 4.875 inch

Please fill out the form below to inquire about this wedding suite.